Last Mile Delivery Services
Last Mile Delivery is a part of the Supply Chain system that helps in the delivery of final products to the final customers. Any online business needs delivery services to reach their end customers either e-commerce or healthcare. Any business who are dealing in products can't survive in the market without proper delivery services. ZeNXL Logistics is one of the reputed last mile delivery companies in India that are providing last mile logistics service in India from last few years. We provide efficient end-to-end shipment logistics service. ZeNXL Logistics offers a tech-enabled platform to easily transport goods and products and achieve a high degree of clarity in e-commerce and last mile delivery.
We have a team of highly skilled professionals who are drawn to deadline-oriented work and can move your products from your warehouse to your customer in the most remote locations within given timelines.
So, the last mile delivery services relate to bulk shipments broken down into smaller separate deliveries from a warehouse. Each of these individual deliveries has its route, location, and schedule. A last mile delivery software helps with the management, tracking, and scheduling of deliveries.  For ZeNXL, the speed of delivery is directly proportional to the qualities of our Last mile delivery services.
Basic Features of Last Mile Delivery Solutions:
Auto Dispatch
Smart Tracking
Audit Key Metrics
Optimized Route Planning
Customer Feedback
Mobile & External Integration
Date Analysis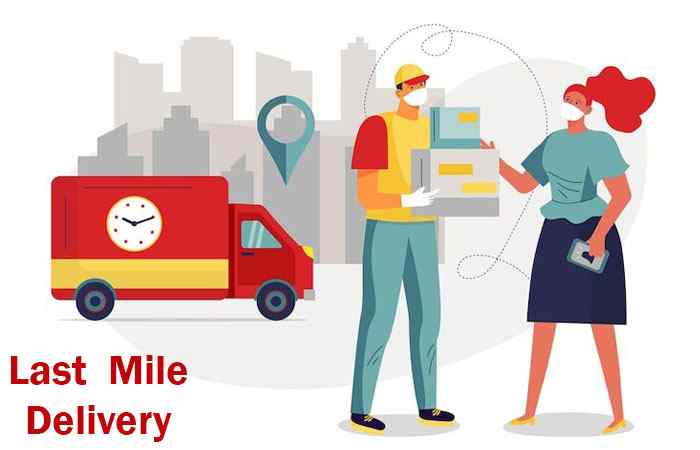 The goal of a last mile delivery is to deliver the product as quickly and cost-effectively as possible.
Problems in Last Mile Delivery
Executing Same Day Delivery
Traditional Route Models
Poor Logistics Visibility
Curbing the impact of Covid-19
Scaling Delivery Operations
Rigid Logistics Processes
Increasing Carbon Emissions
 
Benefits of Last Mile Delivery Solutions in India
Last Mile is the final or last step of the delivery process when a parcel or item is moved from a warehouse to its final destination which can be a personal residence or retail store. When a parcel delivery starts from a manufacturing company to the warehouse, it is called first mile delivery. So, the last mile delivery relates to bulk shipments which are broken down into small deliveries from a distribution center. ZeNXL Last mile delivery allows customers to buy products with the expectation of quick delivery in their locations.
Streamlined delivery operations
Automated route planning
Real-time consignment tracking
Better visibility
Increased productivity