Reverse Logistics Service
Reverse Logistics refers to the functions related to returning products and materials from the end user through the supply chain to sellers, suppliers, or manufacturers. For retailers, reverse logistics or return logistics means when a customer returns a product for any specific reason to the store or retailer. Reverse Logistics Management is as important as having supply chain management due to increasing competition in the e-commerce industry. The reverse logistics process might vary for every business.
ZeNXL Logistics is one of the best reverse logistics companies in India that provides reverse logistics services in India. The benefit of reverse logistics management is to improve your warehouse's profitability; if the process is done correctly. Reverse logistics could help boost your company's image, increasing your customer base and ultimately boosting net income. Even though customers are returning purchased items to your facility, there is still an opportunity on your end to turn it around and make it beneficial for your business. ZeNXL Logistics, a reverse logistics service provider can simply track returns and flow of the products. We give credit via the accounting system and update every characteristic of the customer record with the use of a warehouse management system.
Benefits of Reverse Logistics Process
The return process is a very necessary part of selling products. Customers hope to be able to return something due to any reason.
Improved Customer Relations
Improved Brand Image
Increased Product Life Cycle
Reduced Business Risk
Increase Market Penetration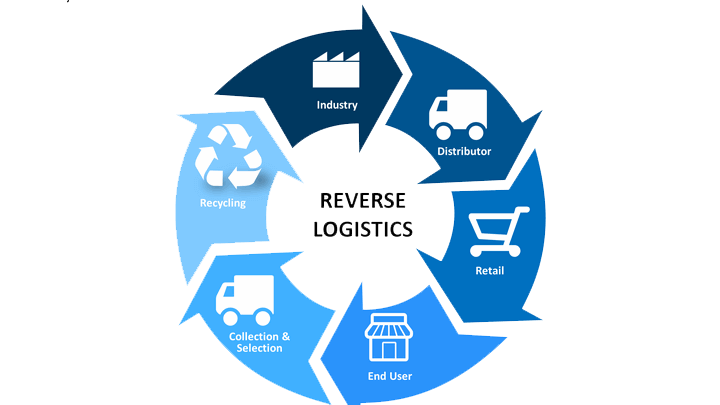 Reverse logistics is the process of moving products and materials at least one step back in the supply chain.
Technology Used in Reverse Logistics Process
There are several technology solutions that can help to manage reverse logistics service.
Warehouse Management System (WMS): A warehouse management system is a data tool to manage your warehouse's operations including reverse logistics.
Mobile Carts: Mobile powered carts can increase the receiving accuracy of returned products and boost worker productivity.
Bar Codes: Using bar codes can help you track items at every step in the supply chain, giving customers and your managers more visibility into returns.
Important Role of Reverse Logistics in the E-commerce Industry
it is truth that the reverse logistics and returns became most important part of doing e-commerce business. However, as online shoppers' behavior adapts to utilize returns as part of their shopping journey, costs for reverse logistics quickly proceed. To keep costs under control, the e-commerce businesses can explore easy to reduce the no of preventable returns. Below are the reasons of return products:
Defective Products
Products that are different than described
Poor Quality Products
Delivery Problems
Get in cheap price on another place
If you don't have your logistics expert team, it is best to connect with ZeNXL Logistics which is the best reverse logistics company in India. We know how to handle everything from one item to other items.