Supply Chain Management Service
A supply chain is a network of companies that are involved in manufacturing a product and delivering it to the customers. It includes every step from product development to manufacturing, warehousing, and maintaining inventory and distribution. Supply Chain Management (SCM) refers to optimizing all the steps in a supply chain, right from procuring raw material to converting it into an actual product or service.
Supply Chain Management (SCM) is the management of the flow of products and services including transportation and storage of goods, work in process inventory, and finished products from the place of origin to the place of consumption. ZeNXL Logistics is one of the best supply chain management companies in India. Our experienced team of supply chain management help in many ways like reducing overhead meeting your service level, strengthening assets, and leveling inventory, against forecast demand. Supply Chain Management helps to find strategies that will help businesses do so economically and effectively.
Main Purpose of Supply Chain Management
The main purpose of Supply chain management is to simplify the supply chain from the producer or manufacturer to the consumer. SCM helps synchronize the supply network through multiple management techniques for ex: demand management, planning for supply, inventory modeling, maintenance, etc. Supply chain management also optimizes logistics management that helps complete a supply chain process from manufacturing to warehousing and sale to wholesalers, retailers, and customers. Logistics and supply chain management are not the same thing. Logistics is a part of the supply chain management system. Logistics focuses on the transportation and storage of goods in the supply chain.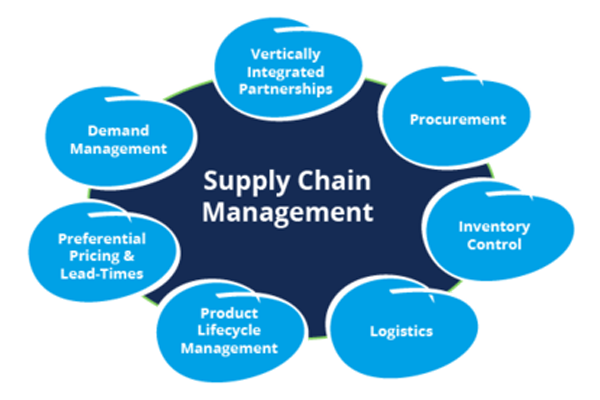 Reasons to Hire ZeNXL Logistics for Supply Chain Management service in India
ZeNXL Logistics, a supply chain management company is providing supply chain management services from more than 6 yrs. We have a highly experienced team. Our supply chain management process is composed of 4 parts: demand management, supply management, S&OP and product portfolio management. Supply chain analytics is an important element of supply chain management. Our experts help all businesses to make the best supply chain strategy.
Four factors influence a business's supply chain strategy: Industry, Company value proposition, internal decision-making process, and business goals. Our company provides supply chain management solutions to businesses long-time. We are well known with large organizations with lots of different locations, global supply chains, and suppliers expanding out all over the world.
At ZeNXL Logistics, you will get comprehensive digital support for your entire supply chain management system. We will assist you in making your system more strategic, secure, and streamlines with your business.
Functions of Supply Chain Management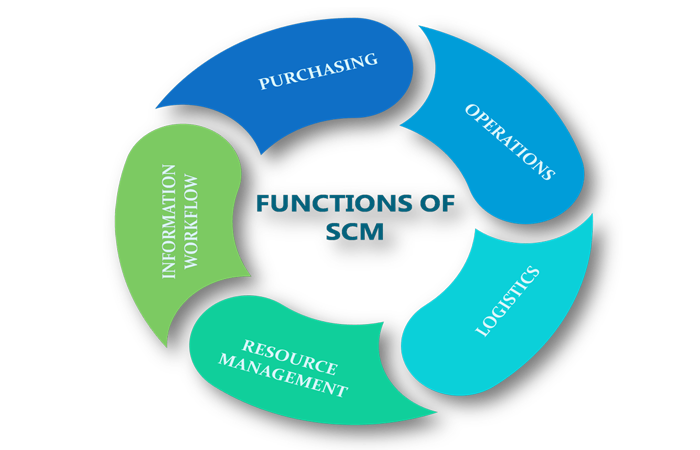 Supply chain management plays an important role in manufacturing operations. It is essential for companies looking to reach optimized efficiency within their production processes.
Supply Chain Management Key Options:
Network Improvement
International route management
Supply chain medicine
Aligning strategic business wants
Integrated approach
Reduction of operative expenses
Secure link
Efficient operation
Strengthen assets
 
Importance of Supply Chain Management:
Supply Chain Management is the most important in all businesses. There are below important of supply chain management:
Better Data Visibility
Flexible Installation
Leverage the cloud
Surpass Goals
Incorporate New Technologies
Digitize Supply Chain
Improved Efficiency